Personalized Event Conceptualization and Design
Casamar is a fully-integrated Our event design process starts with understanding your goals and ideas. By establishing the core up-front, you can be confident that they will be the central focus, as we build the various components of your events, including all of the below.
Guidance Regarding Marriage Legalities
We will help you accurately navigate any legal and procedural requirements in a timely manner to ensure you get hitched without a hitch, and that it's valid everywhere.
Locating the Perfect Oficiant
Whether you desire a religious or symbolic ceremony, we help you select the officiant that will bring the most meaning to your union and fulfill any procedural or legal requirements in time.
Venues
Based on your vision and needs, we gather a range of venues and all the relevant information to help you make the best selections. Once we're ready, we handle all booking and contract negotiations, making the process hassle-free.
Creating Your Menus
From roster of trusted gastronomical providers and beverage vendors, we help you craft culinary experience that compliments your vision. Cartagena boasts a high-calibre artistic culinary scene that knows how to delight, and Casamar works closely with distinguished chefs and caterers that are buttressed by impeccable support and waiting staff. Casamar will also assist with wine and champagne selection and sourcing, as well as sourcing all other beverages for a well-stocked and well-priced bar.
Vendors and Providers
To ensure the most well-rounded, high-quality experience, Casamar will also assist with the selection of all third-party vendors, including photographers/videographers, orchestras, artists and all live entertainment, makeup artists, hair stylists and other beauty professionals, audio-visual, lighting and technical professionals, cake and pastry chefs, furniture and equipment rental, and more.
Design and Decoration
Casamar offers venue styling and staging. We can guarantee timely delivery of beautiful, high-quality furnishings and moveables because we have our own inventory of rentals. We can also source specific requests for items not in our catalogue. Finally, Casamar even has its own flower shop and warehouse, and our florist design and support teams will work collaboratively to craft your dream bouquet, boutonniere, decorations, and more.
On-site Management and Support
On the day of your wedding well as during any pre-or post-nuptial event-our logistics and protocol team is onsite managing and supervising the flawless delivery of every single detail. The wedding planner will be floating undetected but omnipresent and within arm's length from the bride. Everything is calculated down to the second, and no one will notice anything other than an impeccably organized celebration.
Incidental
Casamar will also help you handle the guest list, seating arrangements, the guest book, the content for your website, sourcing printers and graphic design professionals for invitations and all stationery, as well as anything else your heart longs for.
Multiple-Day Events
Casamar specializes in constructing celebrations that make the most of a couple's loved ones traveling to their chosen destination. We are aware of the scope of logistics this implicates, and are adept at gracefully coordinating and managing the flow of various events throughout multiple days. We are further experienced in providing a friendly, accessible structure that ensures maximum enjoyment of each day and experience for you and your guests while in Cartagena. We assist with arrangements for guest transportation, lodging, and activities, and find the best solutions based on location, price ranges, and other criteria of importance.
Miscellaneous
The nature of what we do is personalized and flexible; therefore, we are proactive about implementing any new ideas that pop up along the way, as well as managing unforeseen circumstances. If desired, we also find tasteful, elegant ways to incorporate local klore or any of your own traditions. We can also involve the right provider for your particular wish; for example, we know just the company that will design the fireworks show of your dreams.
For Your Guests
You likely have an idea of what Cartagena has to offer, but your guests not know the range of experiences available within the Old Town and its surroundings. Whether they are looking for fun, relaxation, exploration, or anything in between, here are some ways we can help keep your guests informed, oriented, and entertained.
Customized Print Resources
Your quests will love walking into their receiving their tastefully arranged full of practical information, including attractions reachable by foot, suggested restaurants and cafes, as well as simple tips for getting around Cartagena. The packages can include maps and other graphic materials to relay any information you consider useful, including phone numbers, event schedules or other detailed information. They can also be customized with your preferred event logo. You guests will have plenty of information to help set them off on their adventures while knowing they are taken care of by their hosts.
Logistics and Transportation
Whether you'd like to provide your guests the luxury of group transportation to/from the airport or particular events, or if you'd like to provide them some options to personally hire trusted chauffeurs or group transportation providers, we can arrange the necessary logistics, or provide you materials with the all the practical details.
Guided and Unguided Tours
Casamar organizes guided and unguided tours, boat trips to nearby islands for beach days, and excursions surrounding areas:
Road Trips -Take a road trip along Colombia's Caribbean coast or go for a multi-day eco-friendly visit to coffee country. The small pueblos dotting Colombia's "Coffee Triangle" are beautiful towns where life seems to have stood still for the past century, and the pleasant climate and fertile land that produce the world's best coffee also give life to abundant flora and fauna.
Experience a picturesque Colombian tradition with a Chiva Tour.
Get to know the various neighborhoods through a fun Bar Crawl tour, they range from edgy and artsy, to architecturally significant.
Discover Cartagena's historical significance and cultural impact on the region with a tour of Historic UNESCO Sites.
City Tours Including walking tours, art tours to galleries and street art, visits to historic sites, and culinary tours along Cartagena's surrounding quarters.
Other tour methods include Double-Decker Buses and traditional Horse-Drawn Carriage rides.
Source and coordinate hotel blocks and colonial homes for lodging. Casamar has access to exclusive properties that don't advertise and may only be booked through us.
Lodging
Whether you envision staying in a boutique hotel, a large internationally branded hotel, or a fully modernized yet impeccably preserved architectural colonial estate, sorting through the many attractive lodging possibilities in Cartagena can become a dizzying affair. Casamar can help you sort through the myriad options and help you nail down the perfect property within your budget. Similarly, we can source and book properties (colonial estates and hotels) that are convenient for your event activities. Much like organizing the perfect seating layout for your reception, the right lodging scenario can foster a sense of togetherness and even lead unacquainted groups of wedding guests to become new friends. We can assist with hotel blocks and booking colonial homes (whether by room or full homes with 24-hour service) within specified price ranges.
For over a decade Casamar has cultivated a network of trusted providers, and we have access to exclusive properties that do not advertise and may only be booked through us. Whatever your needs or desires, rest assured that Casamar will help you locate the perfect lodging or event venues for you and your guests.
Whatever your needs, Casamar is here to make sure you and your guests have unforgettable,
unique experiences complemented by world-class service and our local expertise.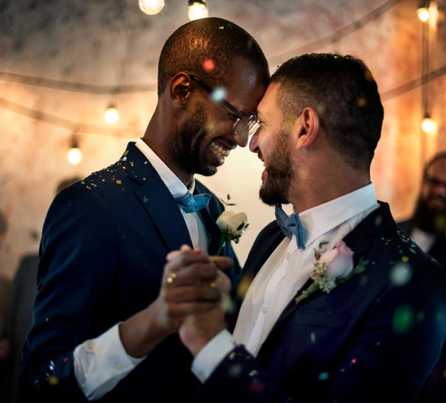 The Casamar Promise
We understand the pressures you face as you begin planning such a significant event. With the union of two individuals, also comes the merging of two families, and the magnitude of such a pivotal life event can lead those involved into highly emotional states.
At Casamar, we are here to help you navigate those waters calmly and keep you inspired along the way, so that the process is smooth and the results are the celebration you envision.
We know it's a big responsibility. We use every tool at our disposal to guarantee that your guests are amazed and that you have an unsurpassable experience. To us, no idea is impossible, and we want to hear yours.
Our impecable planning guarantees an effortless process and an exquisite event